*
*
Decollector.com is privileged to host this tribute to Mike Wooldridge, who died unexpectedly in January 2010. Mike is deeply missed by his family and the Frankart community. He was a passionate collector, with many interests including classic cars and gas pumps. He was nationally recognized as the leading authority and collector of works from Rolf Armstrong, the noted artist of pin-up art, including owning one of the largest collections of Rolf Armstrong calendars. Mike also was the co-author of two books, "Pin-Up Dreams" and "The Glamour Girl: A Collector's Guide to Rolf Armstrong".
*
Frankart collectors know Mike Wooldridge as a dedicated collector of Frankart. He was known on EBay as "Pinupper" and owned some of the rarest pieces of the Frankart line. His Frankart collection was recently auctioned, showing Frankart and Art Deco collectors the breadth of his collection. Those pieces owned and loved by Mike are now held in other collections across the country, enjoyed by their new owners.
*
We thank Sandy Wooldridge, Mike's widow, and his family for allowing us to post pictures of a small part of his Frankart collection so they could be shared through Decollector.com. We had corresponded with Mike before his untimely death and discussed trading some pieces with each other. Unfortunately we were never able to do that. Mike sent us some pictures of his personal Frankart collection at that time, some of which are included on this page. Mike had many friends, all who had great things to say about him – a testament to his character. He is very much missed.
*
*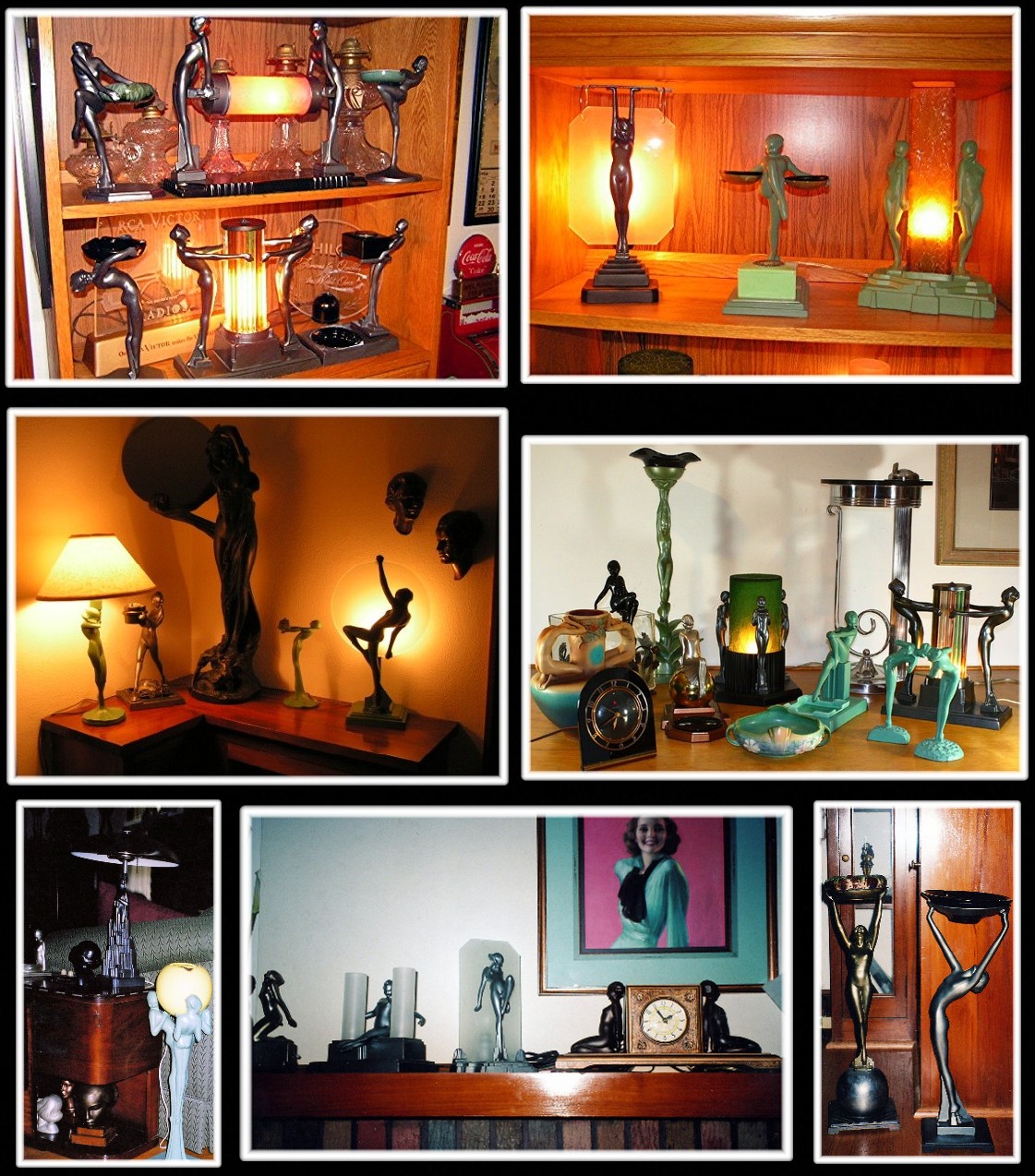 This is a 1-column page.

Enter subhead content here